Professional Pest Control Services
Guaranteed Results. Trained Staff. Authorized Tools.
As a service provider and an industry stalwart, Saviour Best Pest Control in Ahmedabad has been in business for more than two decades servicing domestic, commercial and SEZ clients with success and satisfaction. Our expertise in this area of work is not just limited to pest control. We conduct a thorough diagnosis to unearth the breeding ground of the pest infestation and remove it from its roots before exterminating the unwanted elements. The entire process is conducted in a professional and environment friendly manner. We are the best pest control company in Ahmedabad.
We have peaked in our service cycles in the last two years of pandemic extending our consumer outreach and acquiring Government accreditation to service sensitive economic zones and high security workplaces of National security. Our list of high-profile clients includes government aided organizations, SEZ companies and IT giants apart from commercial enterprises and domestic circuits.
Why Us?
Our range of disinfectants used is strictly Eco Friendly & contain no harmful chemicals
Free Consultation for Inspection & Quotation
Guaranteed Results
Different plans for indoor disinfecting and outdoor application
Highly trained team of professional pest exterminators with complete safety precautions
Cost effective, we have a solution for every pocket
24/7 Support
7 Days Available
Have Any Question!
We are available on WhatsApp.
Have Any Question!
We are also available on Call.
Ready To Protect Your Residential and Commercial?
Testimonials – Ahmedabad's #1 Pest Control Company
Harsh Barot – Society Secretary
Saviour Pest Control was very prompt to respond to my call for their assistance even in the peak of the pandemic. I needed their services for a thorough disinfecting plan for my housing society community for which I am the Secretary and they delivered to complete satisfaction with no scope for complaint. Gold Star to them and kudos to the team.
Nitin – Working Professional
I live in a PG which was infested with bed bugs and I was unable to sleep. I landed Saviour Pest Control a call on a Sunday night and they immediately obliged making my bed ready for me to sleep in just two hours. It's nothing short of a miracle. Delighted beyond expectations. I highly recommend for pest control services.
Nimesh Koshti – Working Professional
I had chosen Saviour Pest Control after an online search and looking at their reviews. True to every word of the reviews they did not fail. My entire house was teeming with a sweet fragrant smell after they were finished. My children including a small baby have been crawling on the floor that they sprayed their disinfectants and I have to say there have been no complaints. Great value for money, absolute professionals.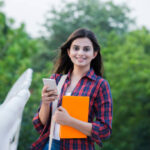 Sneha Koshti – Company Owner
One of the most professional and efficient companies I've dealt with. I highly recommend saviour pest control team for Termite Pest Control & Treatment in Ahmedabad. They are super reliable, easy to work with, and extremely knowledgeable. Saviour pest control team puts the customer first, and I appreciate his attentiveness and regard for my concerns and questions with better undestanding.
Book Best Pest Control Company in Ahmedabad for Residential and Commercial